Is Poco F2 listed in the Leaked Two Latest Redmi Flagships With Snapdragon 855?
Redmi Will Launch Two Flagship Smartphones In May
Poco F2 Listed in the leak
Flagship Saga: Will Redmi Launch Two Flagships on 13th May event?
Not clear how the two Redmi flagship phones are different?
May 2019 seems to be a busy month and a good one for smartphone buyers. Five flagship smartphones are being launched across the world with sub-brand Redmi being one of them. While Redmi flagship is gearing up to a possible launch of Redmi K20 Pro on 13th May, a new leak has come out. It confirms the launch of two flagship smartphones both powered by Qualcomm SD 855 chipset under sub-brand Redmi in the month of May. What caught the eye in the leak was one of the two handsets resembled Poco F1. As we all know and are waiting eagerly, the next gen in Poco family is about to be launched as Poco F2. 
Possible theory of two devices could be Xiaomi coming up with two more flagships. Another assumption could be the expected launch of Redmi K20 Pro and Poco F2 for India users. Let us further jump into the details of leaks.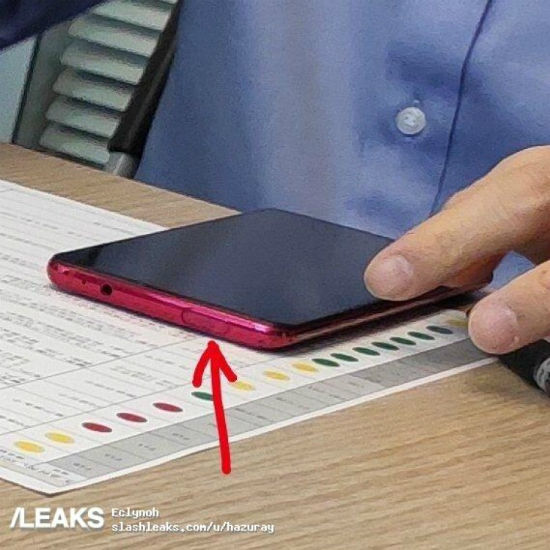 Smartphone variants and color options leaked for
Redmi flagship
The leaks suggest that the Redmi flagship phone codenamed "Raphael" have given model numbers to the devices which will be M1903F10 and M1903F11. They will be launched in 4 variants and 3 different color options.The possible 4 configurations are 6 GB RAM + 64 GB storage, 6 GB RAM + 128 GB storage, 8 GB RAM + 128 GB storage, and 8 GB RAM + 256 GB storage. The 3 different color options they will be available in are red, blue, and carbon fiber colors.
The point to be noted here is that variant and color details are common for both the Redmi Flagship phones. The leaks of Redmi K20 Pro had suggested 3 models. It implies that the latest leaks on Redmi flagship are certainly not of Redmi K20 Pro. This gives rise to speculations of Poco f2 coming with 4 variants.
Apart from the above details, no other information on specs, price and launch date have been revealed.
We have covered in our previous articles that both Poco F2 and Redmi Flagship will be launched with a pop-up front-facing camera. But from the leaked images it is not clear whether both the devices will have the pop-up selfie camera or it will be only one of them. The same logic applies to the feature of the in-display fingerprint sensor and ultra-wide lens.
Is Poco F2 listed if we go by Model Number?
The leak has not given any name except for the two registered model numbers M1903F10 and M1903F11. Since no names mentioned, it gives chance to speculations and deductions on the basis of past model numbers. Poco F1 was listed with E10 model number in India. If we go by the current model number then M1903F10 could be device Poco F2 outside China. But the matching of the model number is pure coincidence or you can say pre-registration of another device by Redmi. But it definitely has given winds to rumor mills.
We all are eagerly waiting for the event to be hosted by Xiaomi on 13th May in China. It is expected that more details will surface about the upcoming flagship smartphones at the event.
If you are looking for Essay Writing Service UK, check out their link!